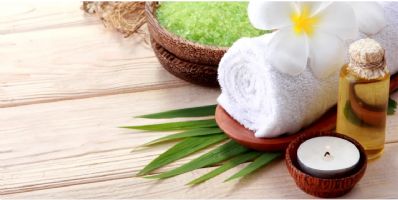 Dr Caro Beggin Bristol Treatments
Sheer Bliss, 101b Bath Road , Logwell, Bristol , BS30 9DD
0117 Reveal Number
Call Now
-2.49180580000007
51.4369188
Treatments
---
Botulinum Toxin
Botulinum toxin type A, know by the brand names Botox (Vistabel), Dysport (Azzalure) and Xeomin (Bocouture), is a naturally occurring protein produced by the bacterium clostridium botulinum. It is licensed as a prescription only medicine and can be used to treat wrinkles like frown lines and crow`s feet as well as hyperhidrosis or excessive sweating. As a prescription only medicine, it requires a face-to-face consultation to determine your suitability for treatment.
Chemical Peels
The use of chemical peels to soften and improve the appearance of skin dates back to the ancient Egyptians. Today, scientists have identified numerous forms of acid which can be used to treat skin.
Dermal Fillers
Dermal fillers are made of various kinds of natural, man-made or synthetic materials that have been developed for injection into the skin and lips; including hyaluronic acid.
Medical Skin Needling
Medical Skin Needling, also referred to as Collagen Induction Therapy and Micro-Needling is aimed at stimulating the body's own collagen production to reduce the appearance of fine lines and wrinkles.
Microwave Treatment (Thermocoagulation)
The use of high frequency microwave energy has become available in the UK for the treatment of thread veins and other skin lesions through thermocoagulation. An example of this is Veinwave or Thermavein.
Plasma Sublimation (Soft Surgery)
Plasma Sublimation or Soft Surgery allows the treatments of the signs of ageing and skin complaints, without actually cutting the skin. It can be used for non-surgical eyelid reconstruction (blepharoplasty), removing lines around the mouth, improvement in the appearance scars and treating a number of skin imperfections.
Platelet Rich Plasma (PRP) Therapy
Platelet Rich Plasma (PRP) therapy, also known as the vampire facelift works on the basis that the bodys own natural healing powers may slow and even reverse the ageing process .
Sclerotherapy and Microsclerotherapy
Sclerotherapy was developed for treating varicose veins. Microsclerotherapy is a technique of injecting thread veins with a sclerosant that causes swelling in the vein's wall which destroys it.
Specialist Skin Creams
There are many hundreds of different types of cosmeceutical skin care products on the market today that contain active ingredients and claim they can improve wrinkles and the appearance of ageing.
Sunscreen
SPF, UVA, UVB? All too confusing? Dermatologists recommend daily use of a broad-spectrum (covering a wide range of wavelengths) UVA and UVB sunscreen with a Sun Protection Factor (SPF) of at least 15.
Conditions
---
Acne
Acne is a chronic inflammatory disease of the sebaceous hair follicles.
Complexion Improvement, Skin Texture Concerns
Commonly concerns are focussed on changes in the skin and ones complexion that occur as we age. Skin specialists now believe that most of the changes that we see in our skin as we grow older are due to the sun (sometimes referred to as "photodamage").
Eyes - Bags and Crow's Feet
The development of small crows feet, or shadows beneath the eyes (dark circles) can be the first signs that our skin is not as youthful and elastic as it once was.
Eyes - Tear Trough ( Dark Circles )
Tear trough rejuvenation is a relatively new treatment that is used to improve the appearance of dark circles or dark hollows underneath the eyes which appear in some people.
Facial Skin Tightening, Sagging Skin and Jowls
The concept of facial skin tightening refers to cosmetic procedures which seek to cause contraction in the tissues to effectively tighten them up or which involve a lifting technique often accompanied by the removal of excess skin.
Hand Rejuvenation
The hands are the second most visible area of our body. There are now a number of non-surgical treatment options to help rejuvenate the hands.
Hyperhidrosis ( Excessive Sweating )
Hyperhidrosis is the condition whereby an individual has abnormally increased or excessive perspiration or sweating which can occur most commonly on the hands, feet, armpits and groin area. Botulinum toxin, Botox is a popular treatment choice.
Lines and Wrinkles
The signs of ageing on a person's face start to show as early as the end of the second or the beginning of the third decade of a persons life. At first, fine lines start to form between the nose and the mouth, around the eyes and on the forehead.
Lip Volumising and Shaping
Lip augmentation, volumising, shaping or enhancement is a cosmetic procedure which uses various materials to plump out and re-shape the lips.
Melasma (Chloasma)
Melasma, also called chloasma, is a skin condition characterised by dark patches of pigment on the face, neck, arms or upper body. It is more common in women, particularly in pregnancy, and in people with darker skin.
Moles, Warts, Skin Tags and Benign Growths
Moles, warts, skin tags can be both upsetting to look at and cause social and psychological unease. Thankfully though, most growths are benign and harmless, and removal is often quick and simple with reassuring cosmetic results.
Pigmentation ( Age Spots, Brown Spots )
Age spots or lentigos, sometimes known as "liver spots" are medically known under the condition of hyperpigmentation. Professional skincare clinics have effective treatments to reduce the appearance of more pronounced age spots or hyperpigmentation.
Rosacea
Rosacea is a common chronic skin condition that tends to affect the face. Individuals with vascular rosacea, which tends to include symptoms such as flushing, redness and thread veins, can often be successfully treated with laser or IPL treatment.
Thread Veins or Spider Veins
A variety of options, including using heat generating technologies such as light and electrical currents have been developed to treat thread veins, also called spider or broken veins.
Products
---
AlumierMD
Launched into the UK professional skincare market in 2016, the AlumierMD range includes cleansers, moisturisers, antioxidant serums, exfoliators, eye creams, sunscreens, a neck and décolleté cream and chemical peels; products being for both in-clinic and home use.
Azzalure ®
Azzalure ®, botulinum toxin type A, has been available since the early 1990s as Dysport ® but is licensed in the UK as a prescription only medicine for cosmetic use to treat frown lines and crow`s feet under the name Azzalure. You will require a face-to-face consultation with a prescriber to determine your suitability for treatment.
Botox
Botox ®, botulinum toxin type A, was the first botulinum toxin to gain a cosmetic licence in the UK. It is a prescription-only medicine and is licensed to treat a variety of medical and cosmetic concerns, including certain wrinkles and excessive sweating. You will require a face-to-face consultation with a prescriber to determine your suitability for treatment.
Dysport ®
Dysport ®, botulinum toxin type A, has been available in the U.K. since the early 1990s. It is a prescription only medicine and is also approved for some cosmetic uses in the UK under the brand name Azzalure ®. You will require a face-to-face consultation with a prescriber to determine your suitability for treatment.
Juvéderm ® ULTRA
Juvéderm® ULTRA and Juvéderm® ULTRA Smile is an advanced, cohesive, 3D hyaluronic acid matrix dermal filler with local anaesthetic, manufactured by Allergan; the makers of Botox® / Vistabel®.
Microneedle Therapy System - MTS-Roller™
The Microneedle Therapy System or MTS-Roller™ is marketed for the treatment of Medical Skin Needling.
Neostrata ® Peels
Using a Neostrata peel regimen, you'll see healthier, younger-looking skin. Nesotrata peels can be used on the face, the neck, the chest and the hands.
Plexr ® Plasma Soft Surgery
The Plexr soft surgery system uses the fourth state of matter, plasma, and is marketed for use as a non-surgical blepharoplasty, or soft eyelid surgery.
ThermaVein™
ThermaVein™ uses Veinwave™ technology which is already proven within the medical field for the process known as thermocoagulation which seals the walls of thread veins with a micro-current of heat, causing them to permanently disappear. It can also be used to treat other skin lesions.
Xela Rederm
Xela Rederm is a non-crosslinked, high molecular weight hyaluronic acid (HA) based injectable product which is combined with succinic acid. It is made in Italy by Institute Hyalual.
Consulting Room is the ONLY online cosmetic clinic search directory, for the UK & Ireland, who check that all clinics listed with us are compliant with relevant regulatory requirements for the provision of cosmetic surgery, medical aesthetic treatments, hair transplant surgery and cosmetic dentistry. To find out what this means, why you can have peace of mind and trust the checks we do for you click here.