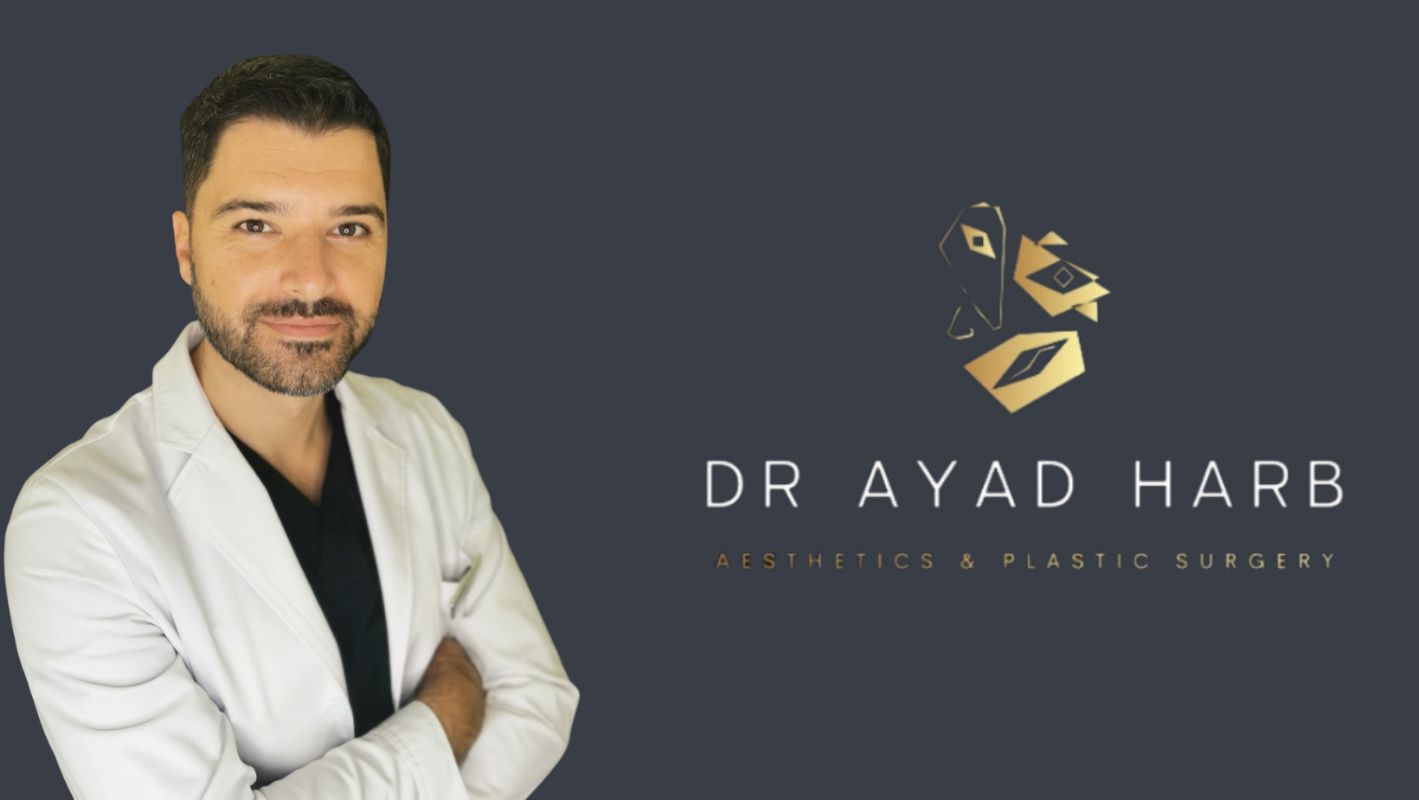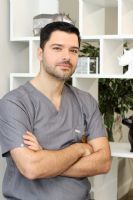 Dr Ayad Harb Clinic Reviews
1 London Road , Bicester , OX26 6BU
0800 Reveal Number
Call Now
-1.148065900000006
51.8951602
Reviews
---
Christine Over
Location: Bicester
October 22, 2021
Thank you to Dr Ayad and all of his team. This is my second visit and I can honestly say I always feel so safe and confident with his kindness and relaxed approach and I am over the moon with my treatment. He takes the time to listen and genuinely cares as they all do, nothing is too much trouble I feel so lucky that I have found such a kind understand and professional Dr along with his team that are always there to help and answer any questions Thank you for slowly giving me my confidence back Treatments and procedures are amazing and cosmetic changes are clear to see, but the most important thing is the feelings inside of holding my head high when i walked out and the smile on my face says everything you need to know about Dr Ayad clinic so Thank you thank you thank you
---
Sam Steward
Location: Bicester
September 15, 2021
I could not be happier with my experience with Dr Harb. The receptionists & nurses were friendly yet professional & Dr Harb immediately put me at ease. He did not rush me and we thoroughly talked through why I was there. I felt more than happy to go ahead with my planned procedure and I am thrilled with the results. I genuinely felt like I was in the best hands and wouldn't hesitate to recommend Dr Harb & his clinic.
Clinic Reply
Thank you very much indeed for your kind feedback. Glad that your experience was so positive and you got the result you wanted. Hope to see you again soon
---
sara bari
Location: Bicester
July 21, 2021
Dr Ayad is really the best! I had a 3point rhino a week ago and it was the best decision of my life! Wish I had done it earlier. I had a rhinoplasty about 5 years ago and it left me with an unnatural result. Dr Ayad has magical hands, he made my nose look normal and cute, my profile looks so nice, my tip is finally lifted. Couldn't believe the result. I'm so more confident in real life and on pictures. Not afraid of my profile nor pictures anymore. I'm so so so so happy, can't express it more. Besides his expertise he is so nice and so honest. He makes you feel very comfortable and is just very friendly (not the fake type friendly:p). Would recommend 1000000 times.
---
msplanet 2020
Location: Bicester
July 14, 2021
After 10 years looking for a non- surgical nose treatment, after my surgical rhinoplasty gave poor results, I finally found one today ! Dr Ayad answered all my questions, realised I was very anxious after struggling with a lack of confidence for years due to my nose He went through everything and did not rush me and gave me the time to make sure I was making the right decision. I was extremely nervous and also having a phobia of needles did not help. However, to my surprise it's the best shaped nose I've had for 10 years ! I did not want to go and have surgical rhinoplasty again. This definitely is the next best thing and the fraction of the cost. I would recommend it to anyone who needs that extra boost in confidence either man or woman it's for everyone ! Before I left I was very grateful and asked where had he been all these years . I only came across him on good morning Britain and it was meant to be ! I saw instant results and the feeling of confidence boost just overwhelmed me. It's suppose to get better as weeks go on but I could see an instant 'fix' one ive been waiting for for so long. Thank you so much Dr Ayad ! You are the best for sure !
---
Asmaa Edin
Location: Bicester
June 23, 2021
I had my nose done yesterday and the only thing I regret is not getting it done earlier :) Absolutely love my nose now and can't thank Dr Ayad enough! He is super friendly and knows exactly what he is doing :)
---
lucy markham
Location: Bicester
June 14, 2021
I had my nose done by Dr Ayad yesterday at Omniya Clinic, after years of researching and debating whether to go ahead with the treatment! I finally decided to bite the bullet and book in for the 3 point rhinoplasty. I am SO happy that I did, because it has given me so much confidence already! I hated my side profile so much I was scared to meet new people and go to places because of what I thought people would think of my nose! I didn't think my nose would ever be straight without surgery, but Dr Ayad achieved that and I am so happy with the result. I was a very nervous patient as I am scared of needles, however the staff were lovely and Dr Ayad put me at ease as soon as I had my consultation. It was my first time having filler and wouldn't trust anyone else with my face, it was 100% worth it. Thank you so much Dr Ayad, I can't wait to come back to you in a years time for you to work your magic again!
Clinic Reply
Thank you so much for such a lovely review. We really appreciate the feedback and are so glad that you are now happier with your nose. Hope you are staying well and look forward to seeing you again soon
---
Charlotte Flora
Location: Bicester
June 7, 2021
Wow, what can I say? I recently visited Dr Ayad for a non surgical rhinoplasty and I really cannot speak highly enough. The whole experience was incredible, everything clearly explained, expectations managed and results are completely life changing. The only regret I have is not having it done sooner! Dr Ayad has such a lovely approach and made me feel so comfortable. I am so incredibly happy with my results and honestly cannot recommend Dr Ayad enough. Outstanding!
---
Megan Kingsman
Location: Bicester
May 28, 2021
I attended Dr Ayad's Clinic for the 3 point rhino after having a surgical rhinoplasty and not being happy with the results. Dr Ayad has completely transformed my nose and fixed everything I was unhappy with giving me a near on perfect nose. He was beyond helpful, calming, professional and was happy to answer any questions. I will definitely be booking in for more treatments in the future. Thank you Dr Ayad.
Clinic Reply
Thank you for your feedback and kind words. We are delighted that you are happy with your experience and that you got the result you wanted! Hope everything is settling down well. See you again soon
---
Travel B
Location: Bicester
May 27, 2021
I had the most amazing experience today and I am so pleased with my nose! A very professional service and Dr Ayad honestly works miracles! Also very genuine and put me at ease which I appreciated.
Clinic Reply
Thank you very much indeed for your lovely feedback. Very glad to hear that you are happy with your result. Hope to see you again soon
---
tanya spencer
Location: Bicester
May 26, 2021
Professional, welcoming and friendly. When it comes to your results Dr Harb is a perfectionist.
---
R J
Location: Bicester
May 10, 2021
Cannot recommend Dr Ayad enough. Gentle and calm with an excellent demeanour and mindful approach, he was excellent for a complete novice like myself. He answered all my questions and did the tear trough procedure. It was painless. And instant and incredible results - hollowness gone and my whole face looks lifted - like me but on a good day, 10 years back! If you're dithering, don't - go for it. I wish I'd gone sooner. He and his team, are a credit to their profession and will put you at ease. Thank you!
---
Consulting Room is the ONLY online cosmetic clinic search directory, for the UK & Ireland, who check that all clinics listed with us are compliant with relevant regulatory requirements for the provision of cosmetic surgery, medical aesthetic treatments, hair transplant surgery and cosmetic dentistry. To find out what this means, why you can have peace of mind and trust the checks we do for you click here.