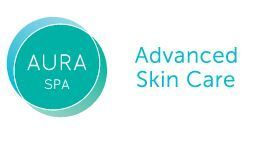 Aura Spa Treatments
The Corner House, Course Road , Ascot , SL5 7HL
01344 Reveal Number
Call Now
-0.672794662094597
51.4113767813144
Treatments
---
Cellulite Treatment (Mechanical Massage)
Cellulite is often referred to as looking like "orange peel" on the skin. Endermologie® is the world's first patented mechanical cellulite treatment technology to be approved by the FDA.
Dermabrasion
(Price: From £60 - packages available

)

Dermabrasion is a surgical procedure which aims to "resurface" the skin. It uses a machine to remove the outer layer of the skin or epidermis and then the top third part of the dermis of the skin.

Click Here to view Clinics own information on Dermabrasion.
HydraFacial ™ - Hydradermabrasion
(Price: £135

)

The Hydrafacial ™ hydradermabrasion treatment marketed as Skin Health For Life™ uses patented Vortex fusion tips to deeply exfoliate and cleanse the skin, as well as extracting impurities and hydrating the skin using specific serums.

Click Here to view Clinics own information on HydraFacial ™ - Hydradermabrasion.
Laser and IPL Hair Removal
(Price: From £39

)

Many different types of Laser and IPL, or LHE devices have been developed to remove body hair to a significant degree. This section contains more info on treatment cost, side effects and UK clinics.

Click Here to view Clinics own information on Laser and IPL Hair Removal.
Laser and IPL Skin Rejuvenation
Laser, Intense Pulsed Light (IPL), Light Heat Energy (LHE) and Light Emitting Diode (LED)technologies have been developed to treat a variety of skin problems including sun damage effects and wrinkles.
Laser and IPL Treatment Pigmented/Vascular Problems
Laser and light technologies have been developed to treat people with a variety of different skin problems including pigmented (skin colour, birthmark) and vascular (vein) problems.
LED - Acne Treatment & Skin Rejuvenation
The use of Light Emitting Diodes (LEDs), red, yellow and blue light sources for the treatment of acne and for skin rejuvenation.
Light Treatment for Active Acne
(Price: From £40

)

Until recently, topical preparations and oral medications, including antibiotics, have been used almost exclusively to combat acne. Now laser & light-based technologies and photodynamic therapy had been shown to improve acne.

Click Here to view Clinics own information on Light Treatment for Active Acne.
Microdermabrasion
Microdermabrasion helps improve the texture and appearance of the skin using a stream of fine micro particles which partially removes the outermost layer of the skin and stimulates new cell growth.
Radiofrequency For Facial Rejuvenation
RF energy is able to penetrate deep into the skin and affect the deeper dermis and subcutaneous layers, causing tightening and improvements to the underlying tissue structure for facial rejuvenation.
Specialist Skin Creams
There are many hundreds of different types of cosmeceutical skin care products on the market today that contain active ingredients and claim they can improve wrinkles and the appearance of ageing.
Sunscreen
SPF, UVA, UVB? All too confusing? Dermatologists recommend daily use of a broad-spectrum (covering a wide range of wavelengths) UVA and UVB sunscreen with a Sun Protection Factor (SPF) of at least 15.
Extra Treatments
---
Aura Spa in Ascot offers a full range of non-surgical solutions including: HydraFacial, CACI Microderm & Oxygen, Non-Surgical Face Lift, IPL/Laser Hair Removal, Pigmentation, Sun Damage, Acne, Peels alongside more traditional Beauty Spa services such as Massage, Waxing, Tanning & Nails.
Conditions
---
Acne
Acne is a chronic inflammatory disease of the sebaceous hair follicles.
Body Contouring
The term `body contouring` refers to a range of procedures that encompass size and weight reduction, as well as re-shaping of certain areas of the body, in some cases following massive weight loss where excess skin is a problem.
Cellulite
Cellulite is the name given to the lumpy, irregular fat deposits often found around the hips, buttocks and upper leg areas. There are many different treatments that have been claimed to reduce the appearance of cellulite.
Complexion Improvement, Skin Texture Concerns
Commonly concerns are focussed on changes in the skin and ones complexion that occur as we age. Skin specialists now believe that most of the changes that we see in our skin as we grow older are due to the sun (sometimes referred to as "photodamage").
Facial Skin Tightening, Sagging Skin and Jowls
The concept of facial skin tightening refers to cosmetic procedures which seek to cause contraction in the tissues to effectively tighten them up or which involve a lifting technique often accompanied by the removal of excess skin.
Hair Removal ( Hirsutism )
Permanent hair removal has only been clinically proven and demonstrated for methods using electrolysis. Several lasers and light based machines have demonstrated permanent hair reduction and are allowed to make this claim.
Hand Rejuvenation
The hands are the second most visible area of our body. There are now a number of non-surgical treatment options to help rejuvenate the hands.
Lines and Wrinkles
The signs of ageing on a person's face start to show as early as the end of the second or the beginning of the third decade of a persons life. At first, fine lines start to form between the nose and the mouth, around the eyes and on the forehead.
Make-up and Camouflage
The option of a more permanent make-up feature such as eyeliner, eyebrow definition or lip liner is chosen by people for a variety of reasons. Skin camouflage can be used to conceal a number of conditions.
Pigmentation ( Age Spots, Brown Spots )
Age spots or lentigos, sometimes known as "liver spots" are medically known under the condition of hyperpigmentation. Professional skincare clinics have effective treatments to reduce the appearance of more pronounced age spots or hyperpigmentation.
Rosacea
Rosacea is a common chronic skin condition that tends to affect the face. Individuals with vascular rosacea, which tends to include symptoms such as flushing, redness and thread veins, can often be successfully treated with laser or IPL treatment.
Thread Veins or Spider Veins
A variety of options, including using heat generating technologies such as light and electrical currents have been developed to treat thread veins, also called spider or broken veins.
Products
---
CryoPen Cryotherapy
CryoPen uses extreme cold, or cryotherapy, to painlessly remove superficial lesions on the skin, such as skin tags, scars and hyperpigmentation. It comes in three models CryoPen B, CryoPen M and CryoPen X.
Dermalux ™ Tri-Wave LED
Dermalux™ Tri-wave LED Phototherapy is a non-invasive hand and facial treatment that uses narrow band, non-thermal LED light energy to trigger your body's natural cell processes to accelerate rejuvenation and repair of the skin.
Skinade
Skinade is marketed as providing better skin from within. It is a nutraceutical supplementation product, and more specifically a collagen drink, designed to give healthier and more youthful skin.
SkinCeuticals
Founded in 1997 by Dr. Sheldon R. Pinell, SkinCeuticals discovers, develops, and delivers innovative dermatology products that improve the overall health and appearance of the skin. Find UK Clinic stockists.
Consulting Room is the ONLY online cosmetic clinic search directory, for the UK & Ireland, who check that all clinics listed with us are compliant with relevant regulatory requirements for the provision of cosmetic surgery, medical aesthetic treatments, hair transplant surgery and cosmetic dentistry. To find out what this means, why you can have peace of mind and trust the checks we do for you click here.