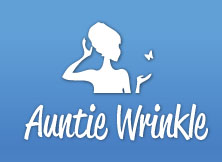 Auntie Wrinkle Limited Treatments
5 South Rise, Skidby , Cottingham Hull , HU16 5UH
07917 Reveal Number
Call Now
-0.356885654832097
53.8001152982424
Treatments
---
Botulinum Toxin
(Price: One area from £150

)

Botulinum toxin type A, know by the brand names Botox (Vistabel), Dysport (Azzalure) and Xeomin (Bocouture), is a naturally occurring protein produced by the bacterium clostridium botulinum. It is licensed as a prescription only medicine and can be used to treat wrinkles like frown lines and crow`s feet as well as hyperhidrosis or excessive sweating. As a prescription only medicine, it requires a face-to-face consultation to determine your suitability for treatment.

Click Here to view Clinics own information on Botulinum Toxin.
Chemical Peels
The use of chemical peels to soften and improve the appearance of skin dates back to the ancient Egyptians. Today, scientists have identified numerous forms of acid which can be used to treat skin.
Dermal Fillers
(Price: 250

)

Dermal fillers are made of various kinds of natural, man-made or synthetic materials that have been developed for injection into the skin and lips; including hyaluronic acid.

Click Here to view Clinics own information on Dermal Fillers.
Laser and IPL Hair Removal
(Price: From £150 for an Upper Lip

)

Many different types of Laser and IPL, or LHE devices have been developed to remove body hair to a significant degree. This section contains more info on treatment cost, side effects and UK clinics.

Click Here to view Clinics own information on Laser and IPL Hair Removal.
Laser and IPL Skin Rejuvenation
Laser, Intense Pulsed Light (IPL), Light Heat Energy (LHE) and Light Emitting Diode (LED)technologies have been developed to treat a variety of skin problems including sun damage effects and wrinkles.
Micropigmentation (Semi Permanent Make-Up)
The specialist techniques used to create semi-permanent make-up are often referred to as micropigmentation and provide an alternative to cosmetic pencils applied to the eyebrows, eyelids and lips.
Click Here to view Clinics own information on Micropigmentation (Semi Permanent Make-Up).
Extra Treatments
---
Rejuvi Tattoo Removal; Massage Therapy
Conditions
---
Acne
Acne is a chronic inflammatory disease of the sebaceous hair follicles.
Complexion Improvement, Skin Texture Concerns
Commonly concerns are focussed on changes in the skin and ones complexion that occur as we age. Skin specialists now believe that most of the changes that we see in our skin as we grow older are due to the sun (sometimes referred to as "photodamage").
Eyes - Bags and Crow's Feet
The development of small crows feet, or shadows beneath the eyes (dark circles) can be the first signs that our skin is not as youthful and elastic as it once was.
Eyes - Tear Trough ( Dark Circles )
Tear trough rejuvenation is a relatively new treatment that is used to improve the appearance of dark circles or dark hollows underneath the eyes which appear in some people.
Facial Skin Tightening, Sagging Skin and Jowls
The concept of facial skin tightening refers to cosmetic procedures which seek to cause contraction in the tissues to effectively tighten them up or which involve a lifting technique often accompanied by the removal of excess skin.
Hair Removal ( Hirsutism )
Permanent hair removal has only been clinically proven and demonstrated for methods using electrolysis. Several lasers and light based machines have demonstrated permanent hair reduction and are allowed to make this claim.
Hand Rejuvenation
The hands are the second most visible area of our body. There are now a number of non-surgical treatment options to help rejuvenate the hands.
Heavy Brow
Eyebrow shape and position can make an important difference to how you look. Plucking them is not the only way to achieve a difference in shape, and sagging eyebrows can be lifted using surgery.
Lines and Wrinkles
The signs of ageing on a person's face start to show as early as the end of the second or the beginning of the third decade of a persons life. At first, fine lines start to form between the nose and the mouth, around the eyes and on the forehead.
Lip Volumising and Shaping
Lip augmentation, volumising, shaping or enhancement is a cosmetic procedure which uses various materials to plump out and re-shape the lips.
Make-up and Camouflage
The option of a more permanent make-up feature such as eyeliner, eyebrow definition or lip liner is chosen by people for a variety of reasons. Skin camouflage can be used to conceal a number of conditions.
Sunken Cheeks
In recent years aesthetic practitioners who study the outward signs of ageing on the face have been focussing on the loss of facial volume that occurs as many of us get older.
Products
---
Aliaxin ®
Aliaxin® is a monophasic dermal filler product range containing a combination of well-defined molecular weights of hyaluronic acid for long-lasting results.
Botox
Botox ®, botulinum toxin type A, was the first botulinum toxin to gain a cosmetic licence in the UK. It is a prescription-only medicine and is licensed to treat a variety of medical and cosmetic concerns, including certain wrinkles and excessive sweating. You will require a face-to-face consultation with a prescriber to determine your suitability for treatment.
Click Here to view Clinics own information on Botox.
Juvéderm ® ULTRA
Juvéderm® ULTRA and Juvéderm® ULTRA Smile is an advanced, cohesive, 3D hyaluronic acid matrix dermal filler with local anaesthetic, manufactured by Allergan; the makers of Botox® / Vistabel®.
PROFHILO®
It is the first stabilised hyaluronic acid (HA) based product which is manufactured without the use of chemical cross-linking agents (BDDE) and is used for skin remodelling and treating skin laxity, not for just filling lines and wrinkles. According to the makers, it delivers dramatic improvement in tissue quality, even in challenging areas, and is complementary to other aesthetic treatments and dermal filler procedures.
Ultherapy
Ultherapy is marketed for ultrasonic skin tightening using high intensity focused ultrasound to tighten and tone loose skin on the face and neck.
Consulting Room is the ONLY online cosmetic clinic search directory, for the UK & Ireland, who check that all clinics listed with us are compliant with relevant regulatory requirements for the provision of cosmetic surgery, medical aesthetic treatments, hair transplant surgery and cosmetic dentistry. To find out what this means, why you can have peace of mind and trust the checks we do for you click here.