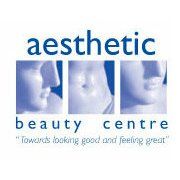 About Aesthetic Beauty Centre London
10 Harley Street , London , W1G 9PF
0191 Reveal Number
Call Now
-0.146008700000039
51.5173914
Profile
---
Aesthetic Beauty Centre as a brand was first founded in Sunderland by Dr Ashish Dutta in the year 2000. Since then the clinic has grown from strength to strength with another clinic in Newcastle and procedures performed in London.

The clinic is run by a professional team that is headed by Wendy Dutta (profile link here) under the aegis of Dr Ashish Dutta (profile link here).

They hold regular 'meet and greet' days at the clinic where the potential patients get to meet the team and understand what Aesthetic Beauty Centre does on a regular basis. Market leaders regularly invite practitioners to attend their training days across the country to see how products and technology are developing. Clinical trials and recent studies are discussed and alternative methods and ideas are rationalised. Best practices are devised and training and demonstrations initiated. Following attending conferences individual training may be performed either in one of the clinic locations or at alternative venues.

Both the clinics have been CQC registered since 2002 and are constantly updated with the latest in Health and Safety.

Dr Ashish Dutta has ensured as a brand custodian that the clinics are equipped with the very latest in machines and technology so as to be able to provide the full benefit to each and every patient that walks in.

The team regularly attends National and international conferences for independent scrutiny of current treatments and proposed or innovative concepts and new developments in the industry.

This gives a flavour of what is new in the field of Cosmetic Medicine & Surgery. These conferences balance the benefit against the consequences of treatment and seek to independently validate the effectiveness of the treatments delivered at the Aesthetic Beauty Centre.

There are usually many alternative types of treatments or procedures which could be utilised to enhance the appearance of an area which are then implemented in the clinic's operational aspects.

These conferences help to prioritise the benefits and risk of side effect of treatment against budget and downtime.

Both the Clinics are situated in an ambience of calm and tranquility thus offering the patient a retreat in itself during their treatment days.

Our aim is to carefully listen to your needs and provide thoughtful consultation. Deciding to change your appearance whether it is for medical or purely aesthetic reasons is an important decision so naturally you will want to place it in the safe hands of one of the experts.

Based in the North East of England the Aesthetic Beauty Centre is the leading provider of cosmetic solutions in the North of England. We are the only UK provider of revolutionary treatment solutions for previously untreatable conditions, using targeted UVB delivery systems.


During the free, confidential consultation the doctor will advise the client of available treatments, assess your suitability and discuss your particular expectations and cosmetic goals.

At your consultation you will have the opportunity to discuss your treatment and address any queries that you may have. You will be advised of any pre-treatment preparations and post treatment care.

Nurses: Our highly trained nurses will take good care of you, they are chosen not just for their experience but also for their friendliness and approachability. All treatments are administered at one of our local centres and do not require a hospital stay.

An essential part of our service to patients is the after care. This should never be overlooked. Aftercare is provided in the form of guidance and follow up appointments. Twenty four hour access to the doctor is maintained throughout. Every patient is treated as an individual and we pride ourselves on the first class service we offer.
Why Choose Us for your Cosmetic Surgery?
15 REASONS TO CHOOSE US!
Reason number 1… We've got a five star rating on the comparison website 'Right Clinic'
Reason number 2… We've got clinics in Sunderland AND Newcastle, so you can choose the location that best suits you and they're both CQC registered.
Reason number 3… We offer a huge range of procedures from breast enlargement surgery through to laser hair restoration, eye lifts and treatments to help reduce the appearance of lines and wrinkles.
Reason number 4… We're always at the forefront of technology finding new and innovative ways to help you look amazing
Reason number 5… We always recommend at least two consultations so we can listen to all your concerns and give you the information you need before making a final decision
Reason number 6… Whether you're a long term client or you're meeting us for the first time, everyone receives the same warm welcome, expert advice and high standards of care
Reason number 7… Our after care is impeccable and your surgeon will even have tea and toast waiting for you after your treatment
Reason number 8… Our service is tailored to suit you, we'll open early morning, late at night, you could even contact us Christmas day if you needed to.
Reason number 9… All our treatments, including surgery can be done in our local clinics so no need to go to a huge hospital far away from home
Reason number 10… Our regular patients are like family, you'll be cared with respect and dignity every step of the way
Reason number 11… Our skin treatments have given hundreds of patients their confidence back with painless procedures that are affordable too
Reason number 12… We are the only UK provider of revolutionary treatment solutions for previously untreatable conditions, using targeted UVB delivery systems.
Reason number 13… We always have your long term goal in mind so we'll help you create a treatment plan that gets you the results you're hoping for.
Reason number 14...We have patients that come back time and time again and travel hundreds of miles to see us. They've given us fantastic feedback that has helped us shape our business to meet the needs of our clients.
Reason number 15...We've been improving people's confidence for over 15 years, and we'd love to help you too!
Directions
Consulting Room is the ONLY online cosmetic clinic search directory, for the UK & Ireland, who check that all clinics listed with us are compliant with relevant regulatory requirements for the provision of cosmetic surgery, medical aesthetic treatments, hair transplant surgery and cosmetic dentistry. To find out what this means, why you can have peace of mind and trust the checks we do for you click here.