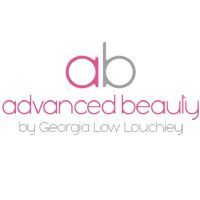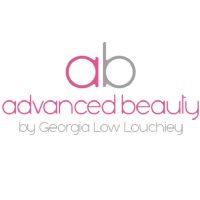 Advanced Beauty Essex Treatments
13 Stackfield, Harlow , Essex , CM20 2LA
07787 Reveal Number
Call Now
0.12161830000002283
51.7808244
Treatments
---
Medical Skin Needling
Medical Skin Needling, also referred to as Collagen Induction Therapy and Micro-Needling is aimed at stimulating the body's own collagen production to reduce the appearance of fine lines and wrinkles.
Click Here to view Clinics own information on Medical Skin Needling.
Mesotherapy
Mesotherapy is a medical technique used for the treatment of cosmetic conditions, including skin rejuvenation and improvement, hair regrowth, localised fat reduction and as a treatment for cellulite.
Click Here to view Clinics own information on Mesotherapy.
Radiofrequency For Facial Rejuvenation
RF energy is able to penetrate deep into the skin and affect the deeper dermis and subcutaneous layers, causing tightening and improvements to the underlying tissue structure for facial rejuvenation.
Click Here to view Clinics own information on Radiofrequency For Facial Rejuvenation.
Conditions
---
Acne
Acne is a chronic inflammatory disease of the sebaceous hair follicles.
Cellulite
Cellulite is the name given to the lumpy, irregular fat deposits often found around the hips, buttocks and upper leg areas. There are many different treatments that have been claimed to reduce the appearance of cellulite.
Complexion Improvement, Skin Texture Concerns
Commonly concerns are focussed on changes in the skin and ones complexion that occur as we age. Skin specialists now believe that most of the changes that we see in our skin as we grow older are due to the sun (sometimes referred to as "photodamage").
Eyes - Bags and Crow's Feet
The development of small crows feet, or shadows beneath the eyes (dark circles) can be the first signs that our skin is not as youthful and elastic as it once was.
Facial Skin Tightening, Sagging Skin and Jowls
The concept of facial skin tightening refers to cosmetic procedures which seek to cause contraction in the tissues to effectively tighten them up or which involve a lifting technique often accompanied by the removal of excess skin.
Hand Rejuvenation
The hands are the second most visible area of our body. There are now a number of non-surgical treatment options to help rejuvenate the hands.
Lines and Wrinkles
The signs of ageing on a person's face start to show as early as the end of the second or the beginning of the third decade of a persons life. At first, fine lines start to form between the nose and the mouth, around the eyes and on the forehead.
Pigmentation ( Age Spots, Brown Spots )
Age spots or lentigos, sometimes known as "liver spots" are medically known under the condition of hyperpigmentation. Professional skincare clinics have effective treatments to reduce the appearance of more pronounced age spots or hyperpigmentation.
Rosacea
Rosacea is a common chronic skin condition that tends to affect the face. Individuals with vascular rosacea, which tends to include symptoms such as flushing, redness and thread veins, can often be successfully treated with laser or IPL treatment.
Scarring ( Acne, Keloid, Atrophic Scars )
Scarring can affect a person's confidence and self-esteem, particularly when the scars are on the face. Depending on the type of scar and the way an individual heals there are a variety of options for improving the appearance of scarring.
Stretch Marks ( Striae )
Stretch Marks, known medically as Striae are lines or streaks on the skin, which can be pink, purple or white in colour (depending on their age), that occur when the inner skin layer is stretched thin and loses its elasticity.
Upper Arm Laxity ( Bingo Wings )
Upper arm laxity, also known as bingo wings is a common problem for many men and women. The main treatments are brachioplasty or upper arm lift and liposuction.
Products
---
Microneedle Therapy System - MTS-Roller™
The Microneedle Therapy System or MTS-Roller™ is marketed for the treatment of Medical Skin Needling.
Roll-CIT™
The Roll-CIT™ from Environ® marketed for the treatment of Medical Skin Needling is the patent pending creation of Dr Des Fernandes, a South African Plastic Surgeon.
Consulting Room is the ONLY online cosmetic clinic search directory, for the UK & Ireland, who check that all clinics listed with us are compliant with relevant regulatory requirements for the provision of cosmetic surgery, medical aesthetic treatments, hair transplant surgery and cosmetic dentistry. To find out what this means, why you can have peace of mind and trust the checks we do for you click here.