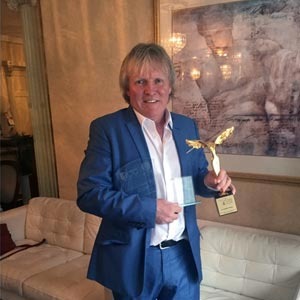 ---
Dr. Patrick J. Treacy MB.Bch., DCH, DRCOG, LRPSI, H.Dip (Derm), BSc. (Hons) is on the Specialist Register in Ireland and holds a H.Dip in Dermatology and a BTEC in Laser technology and skin resurfacing.

He is a Faculty Member and Irish Regional Representative of the British Association of Cosmetic Doctors. He is a founder member of the Irish Association of Cosmetic Doctors and practices cosmetic medicine in his clinics in Dublin, Cork, London and the Middle East. The Ailesbury Clinic Dublin won "Best Medical Practice in Ireland" in 2005 and was finalist in "Best Aesthetic Practice in the UK and Ireland" 2008.

Dr. Treacy was amongst the first doctors worldwide to use the permanent facial endoprosthesis BioAlcamid for HIV/HAART patients. He is an advanced Botox®, Dysport® and Dermal filler trainer and regularly holds courses for doctors and nurses from around the world. He is also a renowned international guest speaker and lectures overseas on many cosmetic medicine issues ranging from fibroblast transplants to the growing application of radiosurgery to cosmetic medicine.

Dr. Treacy is regularly invited to speak about Cosmetic Medicine on Irish breakfast television (TV3), RTE TV and Discovery Health and has been an expert panelist with the BBC World Services on many occasions. He is a cosmetic columnist with Ireland's Rejuvenate Cosmetic Surgery Magazine, Health & Living Magazine as well as the UK Aesthetic Medicine and MediSpa Destinations Magazines.
Dr. Treacy is the European Representative for the NetWork-Lipolysis where he is on the Medical Advisory Board and the Scientific Advisory Board. He is involved in ongoing research involving lipo-dissolve treatments and has published several articles about that research in the Journal of Dermatological Surgery