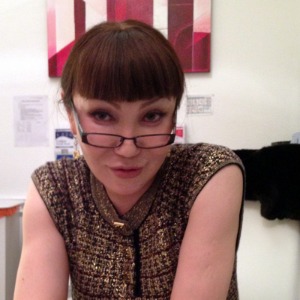 ---
Alexandra Chambers was awarded her MD in Moscow, Russia. She did post-graduate training in General and Cosmetic Dermatology at the Central Research Institute of Skin disease in Moscow, and was awarded a diploma in maxillofacial and aesthetic surgery from the A. V. Vishnevsky Institute of Surgery, and was subsequently named Associate Professor to the Faculty of Applied Dermatovenereology. To qualify as a cosmetic surgeon, she logged over 1000 certified surgery procedures for her specialities. Over the last two decades, she has logged thousands of additional procedures.
After moving to the UK Dr. Chambers was admitted as a member of the Royal College of General Practitioners. Her specific interests include Cosmetic Medicine and Surgery, and she holds qualifications for both. In addition, she is board certified by the American Board of Cosmetic Surgery (International Division).
Dr Chambers is past President of the British Association of Body Sculpting (BABS), a non-profit organisation working for the establishment and oversight of clinical practise standards, professional conduct, training, and continuous professional development of liposuction procedures. As part of her duties in the organisation, Dr Chambers is a trainer of cosmetic surgery within the BABS fellowship program. In addition, she is a Member of the British College of Aesthetic Medicine and the American Academy of Anti-Ageing Medicine. In the UK, Dr. Chambers has won recognition and awards for her contributions to medicine. She was the recipient of a Roche Award in 2001 and First Prize in the Ian Innes Award in 2002, both from the Royal College of General Practitioners.
Dr Chambers is a contributor to medical science, and is a frequent speaker at international conferences in her areas of expertise, and has published peer-reviewed articles in professional journals on cosmetic surgery. She offers progressive methods of treatment in cosmetic dermatology, low-impact cosmetic surgery, and anti-ageing medicine.