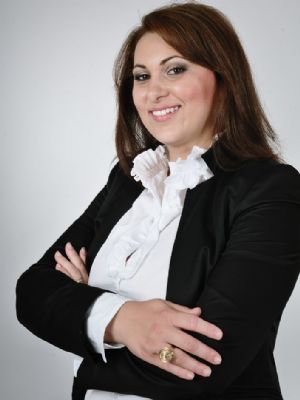 ---
Dr. Kouremada Zioga (MD, MBBS, MRCGP, MSc) is a hair transplant surgeon at The Private Clinic of Harley Street.
Dr. Zioga specialises in Follicular Unit Extraction (FUE) hair transplants and has performed amongst the highest number of FUE Hair Transplant procedures in Europe, utilising the latest technology and expertise. With over 6 years experience in hair restorations, Dr. Zioga is also a member of the International Society of Hair Restoration Surgery (ISHRS) and is a highly regarded surgeon with extensive international experience, treating prominent figures and affording them the utmost care and precision.
Her attention to detail allows her to deliver natural looking results with no visible scarring. Not only that but she is one of very few capable of performing unshaven hair transplant procedures, helping female and male patients with long hair, as well as treating Afro hair. She is able to work from non-traditional donor and transplant areas by using body hair, usually from the chest, and carrying out hair transplants for the face – helping those with extensive thinning or balding and those wanting full facial hair. Additionally Dr Zioga is experienced in reparative treatments, often treating areas scarred by the FUT 'strip' method.
Dr. Kouremada-Zioga frequently attends international conferences and seminars, ensuring she keeps up-to-date with the latest developments and maintaining her position at the forefront of hair transplant technology and expertise.