Non-Surgical Face Lift (Nefertiti Lift) Clinics
All 218 Non-Surgical Face Lift (Nefertiti Lift) clinics are listed below.
81-83 Park Road

,

Peterborough

,

Cambridgeshire

,

PE1 2TN
Park Medical Aesthetics is an independent doctor led cosmetic medical clinic providing a range of non-invasive
cosmetic medical treatments designed to treat facial ageing and rejuvenate your skin.

395 Gower Road

,

Swansea

,

West Glamorgan

,

SA2 7AH
Specialising in laser hair removal, Dr Rupa Dave brings her vast plastic surgery expertise to Swansea. She provides a wide range of laser, cosmetic and minor surgical treatments in the purpose built clinic. The clinic has flexible appointments available and is situated in a leafy suburb of Swansea.
[1] Reviews

Recommended
10-12 Oxford Road

,

Marlow

,

Buckinghamshire

,

SL7 2NL
Springwell Clinic in Marlow, run by Stephanie Green (RN) with Lucy O'Neill
(RN,INP) provide a range of treatments for the face and body. They have many
years experience delivering high quality cosmetic procedures. The clinic is open
Mon to Sat and is conveniently located close to the M4 and M40. 
[4] Reviews

Recommended
18 Manor Drive

,

Manchester

,

Greater Manchester

,

M21 7GQ
Dermakurve is a discreet, consultant led clinic specialising in non-surgical cosmetic treatment for the face and body.
At our Didsbury clinic we offer a wide range of treatments to give people a younger, fresher appearance.
Reducing wrinkles, rejuvenating skin, reducing fat and cellulite.
30 Bohemia Terrace

,

Northumberland

,

Northumberland

,

NE24 3LA
AB Medical UK offer you quality, non surgical, medical aesthetic treatments, using only the highest quality, branded medical products. With Andrea's extensive professional training & experience, you can be assured you are in safe hands!......
[1] Reviews

Recommended
21 Trent Boulevard, West Bridgford

,

Nottingham

,

Nottinghamshire

,

NG2 5BB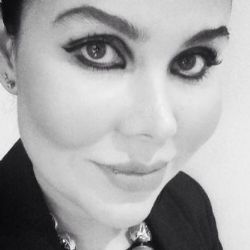 Dr. Gabriela Aguilar is a fully qualified aesthetic doctor with over 7 years of experience providing a wide range of
aesthetic treatments. A fully licensed member of the GMC with a Masters Degree in Aesthetic Medicine and an
associate member of the British College of Aesthetic Medicine.

5a Normandy Street

,

Alton

,

Hampshire

,

GU34 1DD
Compleet Aesthetics is a small non-surgical cosmetic clinic who are in partnership with Compleet Feet who specialise in laser foot treatments. The clinic offers: advanced skin care e.g. Environ, CACI, Visia facial scans, lasers hair and vein removal,skin tag removal,peels and dermaroller treatments.
[3] Reviews

Recommended
10 Dower House Square

,

Doncaster

,

South Yorkshire

,

DN10 6LS
Face Facts MediSpa -Doctor ,nurse & beauty specialists
Top quality non surgical & beauty treatments within a luxury clinics in Bawtry ,& Newark
Fantastic results ,quality products.
Advance trained, experienced, fully qualified.
Monthly special offers, free consultations
01302 714939 /07984909395
[29] Reviews

Recommended
The Cooden Clinic

,

Bexhill on Sea

,

East Sussex

,

TN39 4SB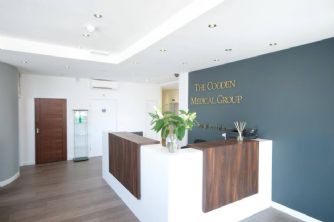 A Private Aesthetic and Medical Clinic led by a team of Specialist Consultants. Delivering the most innovative and advanced treatments available in the privacy of our state of the art facility, we will strive to exceed your expectations whilst ensuring you receive the highest level of care.
Peel House

,

Reading

,

Berkshire

,

RG4 7AA
Hilton Skin Clinics are Experts in Skin and Aesthetics. They are based in Caversham, Reading and have the most
advanced technology which are classed as top of the range available in the best clinics in England including the Anti
Aging, tattoo removal, face lift, hair removal and much more.
[5] Reviews

Recommended