Non-Surgical Face Lift (Nefertiti Lift) Clinics
All 209 Non-Surgical Face Lift (Nefertiti Lift) clinics are listed below.
22 Nuthall Road

,

Nottingham

,

Nottinghamshire

,

NG8 5AT
Luxe Skin Clinic is a private premier laser & skin clinic for both men and women providing bespoke non-invasive, cosmetic, laser and skin services. We are located on the busy Nuthall Road in Nottingham, our location is ideal for those travelling via the motorway (M1 Junction 26)
[4] Reviews

Recommended
5a Normandy Street

,

Alton

,

Hampshire

,

GU34 1DD
Compleet Aesthetics is a small non-surgical cosmetic clinic who are in partnership with Compleet Feet who specialise in laser foot treatments. The clinic offers: advanced skin care e.g. Environ, CACI, Visia facial scans, lasers hair and vein removal,skin tag removal,peels and dermaroller treatments.
[3] Reviews

Recommended
24 Meadow View

,

Marlow

,

Buckinghamshire

,

SL7 3PA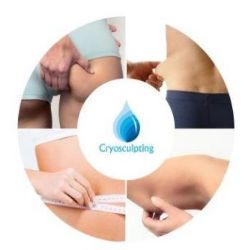 Marlow Cryosculpting offers a range of non-invasive permanent fat reduction treatments, body contouring & facial rejuvenation. Our Cryosculpting package is a solution to permanent fat reduction (up to 30%) using Cryolipolysis, Ultrasonic Fat Cavitatiton & Radio Frequency. Open evenings & weekends
[15] Reviews

Recommended
4 The Mews

,

Hampton Hill, Middlesex

,

Surrey

,

TW12 1ND
Ageless Clinics is conveniently located in Hampton Hill, a short distance from Richmond, Kingston-upon-Thames and Twickenham. The lead practitioner, Kathryn Carson has a wealth of experience in cosmetic rejuvenation treatments, such as Wrinkle-Reducing Injections, Dermal Fillers and Laser Treatments
[5] Reviews

Recommended
3rd floor, 168 Brompton road

,

London

,

London Central

,

SW3 1HW
The Londoncosmeticclinic
Cosmetic Surgery Clinic in Knightsbridge, London
Let your transformation begin at our cosmetic surgery clinic in Knightsbridge, providing a broad range of cosmetic and minor surgery treatments across London, with the UK's leading aesthetic dermatologist and medically qualified cosmetic doctors and experienced aesthetic therapists. The London Cosmetic Clinic offers a range of minor surgeries and the latest non-surgical cosmetic treatments with proven result at competitive prices. All of our treatments at the London Cosmetic Clinic are medically researched to earn CE and/or FDA approval using premium quality products and equipment. We provide ongoing healthcare to our patients. Your safety is our utmost priority.

The Cooden Clinic

,

Bexhill on Sea

,

East Sussex

,

TN39 4SB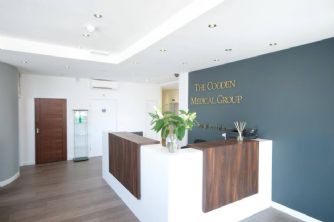 A Private Aesthetic and Medical Clinic led by a team of Specialist Consultants. Delivering the most innovative and advanced treatments available in the privacy of our state of the art facility, we will strive to exceed your expectations whilst ensuring you receive the highest level of care.
100 Harley Street

,

London

,

London Central

,

W1G 7JA
Our team will always take it as an honour that you've entrusted your face or body to us, and at all times, we promise
you will be Revere'd in return. So, if you're considering investing in your appearance, whether you're a first timer, or a
seasoned patient, we'd love to welcome you to Revere.
6 The Mews 41-43 Gosport Street

,

Lymington

,

Hampshire

,

SO41 9BB
River Aesthetics is the only cutting edge medical cosmetic clinic specialising in IV vitamins,PDO thread lifts and advanced facial aesthetics in the New Forest
Lower Ground Floor at No1 Fitness

,

London

,

London Central

,

EC3A 8FR
Body Silk Clinic located in London is ideally situated to serve the towns of London, Enfield & Barnet. Body Silk Clinic offers a variety of treatments such as Muscle Relaxing Injections, Chemical Peels & Cellulite Treatments.

Toni and Guy

,

Worcester

,

Worcestershire

,

WR1 3QD
Dr Xavier Stonehewer; Facial Aesthetics Specialist, Worcestershire, Cheltenham. The clinic offers individually tailored treatments including muscle relaxing injections, Dermal Fillers for Lips and
face, and leg vein/spider vein removal (sclerotherapy).