Non-Surgical Face Lift (Nefertiti Lift) Clinics
All 201 Non-Surgical Face Lift (Nefertiti Lift) clinics are listed below.
24 Chiswell Street

,

London

,

London Central

,

EC1Y 4TY
Founded by The Apprentice winner Dr Leah Totton and Lord Alan Sugar, Dr Leah Cosmetic Skin Clinic is
Londonís highest profile non-surgical provider. Dr Leah is well known as the celebrity Botox doctor of choice to
the UKís elite, she is the anti-ageing skin columnist for the London E......
Cobden House

,

Tunbridge Wells

,

Kent

,

tn1 1da
1. Royal Tunbridge Wells Skin & Laser Clinic one of the largest Laser Clinics in UK with 12 top of the range Medical Lasers.
2. Three Lady Doctors and a number of nurses and therapists complete the team.
3. Specialising in the whole rage of injectable procedures from Allergan the market leaders.
[8] Reviews

Recommended
20 Knight Street

,

Liverpool

,

Merseyside

,

L1 9DS
Sthetix clinic is located in Liverpool, Merseyside and offers a variety of both surgical and non-surgical treatments, ranging from breast augmentation to dermal fillers. They are easily accessible from the local towns of Bootle, St Helens and Widness.
1 Burton Place,

,

Manchester,

,

Greater Manchester

,

M15 4PT

- All injections by qualified and experienced Aesthetic Doctors
- 85+ locations Manchester, Cheshire, Lancashire
- Convenient evening and weekend appointments
- Free, no obligation consultation with practising doctor
1 Manor Court

,

Ribchester

,

Lancashire

,

PR3 3XU
Julie Pawson aesthetics LTD is run by Julie Quinn RGN NIP Adv Dip Clinical Director who has over 12 years nursing experience. She is trained to an Advanced Level in Non-Surgical Treatments at Harley Street, London and offers treatments including dermal fillers and medical skin needling.
[7] Reviews

Recommended
83 Mesnes View (Bottom of Bridgeman Terrace)

,

Wigan

,

Lancashire

,

WN1 1QJ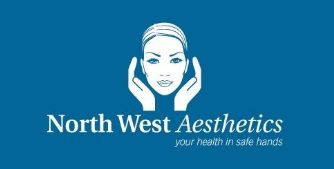 North West Aesthetics offer a free 30 minute consultation at all of our clinics! Our new bespoke clinic in Wigan is state of the art and standards are maintained to the highest level by Dr David Taylor & nurse Lynne Buckley, and is easily accessible from Bolton, St Helens and Warrington.
5a Normandy Street

,

Alton

,

Hampshire

,

GU34 1DD
Compleet Aesthetics is a small non-surgical cosmetic clinic who are in partnership with Compleet Feet who specialise in laser foot treatments. The clinic offers: advanced skin care e.g. Environ, CACI, Visia facial scans, lasers hair and vein removal,skin tag removal,peels and dermaroller treatments.
[3] Reviews

Recommended
908 Ecclesall Road

,

Sheffield

,

South Yorkshire

,

S11 8TR
The Christine Clarke Clinic is Sheffield's leading skin experts in non surgical solutions for more than 30 years. Ideally situated to serve both Sheffield, South Yorks and Derbyshire offering some of the most advanced treatments available in skin rejuvenation techniques and advanced laser treatments
[5] Reviews

Not Recommended
111 Harley Street

,

London

,

London Central

,

W1G 6AW
111 Harley St. has become one of Europeís most renowned cosmetic surgery providers because we believe that combining personal attention with world-class expertise makes all the difference. The exclusive multilingual clinic combines surgical & non-surgical treatments for London's diverse ethnicities.
[3] Reviews

Recommended
68, Oakfield Road

,

Bristol

,

Gloucestershire

,

BS8 2BG

Offering a wide range of the very latest cosmetic, medical and laser skin treatments in Clifton, Quinn Clinics are the ONLY independent cosmetic clinic in Bristol to be registered with the Care Quality Commission.
Quinn Clinics (formerly known as Q Clinics) was established in 2006 by Dr John Quinn.