Non-Surgical Face Lift (Nefertiti Lift) Clinics
All 215 Non-Surgical Face Lift (Nefertiti Lift) clinics are listed below.
24 Meadow View

,

Marlow

,

Buckinghamshire

,

SL7 3PA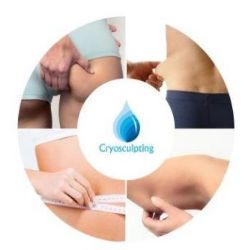 Marlow Cryosculpting offers a range of non-invasive permanent fat reduction treatments, body contouring & facial rejuvenation. Our Cryosculpting package is a solution to permanent fat reduction (up to 30%) using Cryolipolysis, Ultrasonic Fat Cavitatiton & Radio Frequency. Open evenings & weekends
[15] Reviews

Recommended
92c Whiteladies Road

,

Bristol

,

Somerset

,

BS8 2QN
The Private Clinic is the largest group of clinics specialising in minimally invasive cosmetic treatments and procedures in the UK. The group has eight clinics in London, Glasgow, Birmingham, Manchester, Leeds, Bristol and Birmingham and 13 additional consultation rooms.
Knightsbridge Chambers, 5 Brompton road

,

Knightsbridge

,

London Central

,

SW3 1ED
Established in 1983 in Harley Street,The Private Clinic is recognized as one of the leading names in field of cosmetic procedures. We offer free, no obligation consultations at our clinics and treatment rooms around the UK.We have a hugely talented and experienced team of doctors/surgeons on board.
William Old Centre

,

Northwood

,

London Central

,

HA6 2NP
Our team will always take it as an honour that you've entrusted your face or body to us, and at all times, we promise
you will be Revere'd in return. So, if you're considering investing in your appearance, whether you're a first timer, or a
seasoned patient, we'd love to welcome you to Revere.
142 Malone Road

,

Belfast

,

Antrim

,

BT9 5LH
Our clinic offers a consultation service by Maryam an experienced and highly qualified cosmetic nurse practitioner.
We offer advanced non-surgical procedures & medical grade skin treatments in a clinical environment.
Our client's safety, comfort and confidentiality are our main priorities.
First Floor, Shamrock Plaza

,

Carlow

,

Carlow

,

1
Faceworks is an award-winning,professional and friendly clinic which has moved to Carlow. Dr. Eithne Brenner has over 25 years of healthcare experience in Ireland and abroad and has performed thousands of aesthetic treatments. The clinic offers a broad range of anti-ageing treatments and skincare.
20 The Green

,

London

,

Richmond and Twickenham

,

TW2 5AB
The Twickenham Laser Clinic is the brainchild of Galen Rosenberg, proprietor of the Maple Leaf Pharmacy in Twickenham which has been thriving in the community for nearly 50 years since its inception. Growing demand from the customers soon led to the launch of the Maple Leaf Clinic, 6 treatment rooms......
The Market Cross Surgery

,

Corby Glen

,

Lincolnshire

,

NG33 4BB
Glen Eden Medical located in Corby Glen is run by Dr John Elder & Sr Mary Hemingway. Ideally situated to serve the towns of Stamford, Grantham & Oakham, Glen Eden Medical offers treatments such as Dermal Fillers, Chemical Peels & Sclerotherapy.

Office 2,Pure Offices

,

Cheltenham

,

Gloucestershire

,

GL51 6SH
We are Your Facial Rejuvenation Specialists in Cheltenham and Gloucester. Your treatment would only be done
by Medical Doctors only!!.We also do Dermal Fillers injections, Anti-Wrinkle Injections, microsclerotherapy for
varicose veins and some Minor Surgical procedures like Endovenous Laser (EVLT
34 St Thomas Street

,

Winchester

,

Hampshire

,

SO23 9HJ
Discretely located in beautiful Winchester, the clinic is ideally situated to serve the South Coast and beyond. Our Doctor and therapists treatments offer many advanced facial and body treatments, we also specialise in non-surgical body contouring and skin blemish treatments
[9] Reviews

Recommended