Laser and IPL Hair Removal Clinics
All 439 Laser and IPL Hair Removal clinics are listed below.
51 Botanic Avenue

,

Belfast

,

Antrim

,

BT7 1JL
The Aesthetic Skin Clinic (ASC) is an independent, private medical aesthetic clinic operating in the Channel Islands and the UK. It is ASCs promise to deliver advanced, safe and proven techniques in cosmetic dermatology in a caring, confidential and professional environment.

ASC opene......
[2] Reviews

Recommended
Marlow Club

,

Marlow

,

Buckinghamshire

,

SL7 1LU
My Beauty Doctor is a cosmetic skin clinic in Marlow, Buckinghamshire. Established in 2005 by Dr Susanna Hayter, it offers all the latest anti-ageing treatments and body contouring procedures including coolsculpting and aqualyx all by experienced doctors.

[1] Reviews

Recommended
395 Mansfield Road

,

Nottingham

,

Nottinghamshire

,

NG5 2DL
The Mapperley Park Clinic is a dedicated skin health clinic specialising in non-invasive laser treatments and
allied techniques.


[30] Reviews

Recommended
Woodcote Green Road Entrance, Rowan House

,

Epsom

,

Surrey

,

KT18 7EG
sk:n is the country's leading skin clinic offering more highly medically trained staff than any other chain of clinics.
We also pride ourselves on having the most regulated treatment approach in a meticulously clinical environment
- nationwide. No one offers more specialised skin treatments, from mole excisions to anti-ageing injectables,
tattoo removals to facial resurfacing, or uses more advanced technology to do so.
87 Solihull Rd

,

Solihull

,

West Midlands

,

B90 3HJ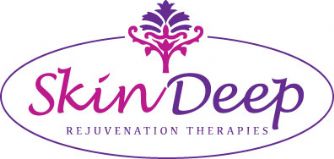 Skin Deep Rejuvenation Therapies offer a range of treatments to help improve and maintain radiant healthy skin.

We use safe, scientifically proven reputable products to reduce the effects of frowning, such as crows feet, fillers, such as RestylaneŽ, to fill deep lines and creases an......
[2] Reviews

Recommended
102 Harley Street

,

London

,

Enfield and Barnet

,

W1G 7JB
Located at 102 Harley Street, and founded by Cosmetic Dermatologist Dr Tapan Patel, PHI Clinic offers a range of
surgical and non-surgical cosmetic procedures ranging from breast enhancement to dermal fillers. Phi Clinic is
easily accessible from the local areas of Barnet, Watford and Harrow.
[1] Reviews

Recommended
East Cliff Therapy Centre

,

Bournemouth

,

Dorset

,

BH1 3DH
Laser Skin Solutions located in Bournemouth is ideally situated to serve the towns of Christchurch, Poole & Southampton. Laser Skin Solutions offers a variety of treatments such as Laser/IPL Skin Rejuvenation, Hair Removal & Thread Vein Removal.

[4] Reviews

Recommended
Bristol Plastic Surgery

,

Bristol

,

Somerset

,

BS1 4LF
Dr Rakus is a leader in 5 star medispa services, which has developed her practice into the largest solo non-surgical practice in the UK and the 5th largest ThermageŽ clinic in the world. Dr Rakus has clinics in London, Aberdeen, Norwich, Axminster, Bath, Bristol, Inverness, Edinburgh & Manchester.
[5] Reviews

Recommended
144 Harley Street

,

London

,

London Central

,

W1G 7LD
sk:n have a network of nationwide clinics from Aberdeen to Portsmouth, with opening hours up to 9pm and are proud to be home to more leading consultant dermatologists, doctors, plastic surgeons, nurses or therapists than any other dermatology service provider.
[4] Reviews

Recommended
9 Belwell Lane

,

Sutton Coldfields

,

West Midlands

,

B74 4AA
Body & Sole is a medispa in Sutton Coldfield, the clinic has been operating since 2010. We offer sports & beauty
massages, nail treatments, gel peels, medical microderm, ipl skin rejuvenation & hair removal, fillers. Products
used are Obagi, Guinot, Elemis, Skin Ceuticals