Laser and IPL Hair Removal Clinics
All 445 Laser and IPL Hair Removal clinics are listed below.
2 Charcoal Woods

,

Bowdon

,

Cheshire

,

WA14 4RU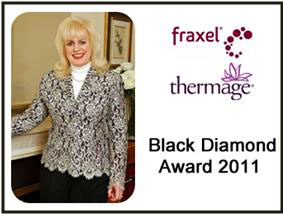 Dr Rakus is a leader in 5 star medispa services, which has developed her practice into the largest solo non-surgical practice in the UK and the 5th largest Thermage® clinic in the world. Dr Rakus has clinics in London, Aberdeen, Axminster, Bath, Bristol, Inverness, Edinburgh & Manchester.
293 Wellingborough Road

,

Northampton

,

Northamptonshire

,

NN1 4EW
Welcome to Northampton Laser Clinic

We can successfully remove unwanted hair and tattoos and have specialised in laser treatments since 1991.

The founders of this clinic, working alongside the Manchester University, pioneered this generation of laser treatments ......
68, Oakfield Road

,

Bristol

,

Gloucestershire

,

BS8 2BG

Offering a wide range of the very latest cosmetic, medical and laser skin treatments in Clifton, Quinn Clinics are the ONLY independent cosmetic clinic in Bristol to be registered with the Care Quality Commission.
Quinn Clinics (formerly known as Q Clinics) was established in 2006 by Dr John Quinn.
Manor Courtyard

,

Hampstead Norreys

,

Berkshire

,

RG18 0TD
Andresa Aesthetics UK Ltd located in Hampstead Norreys specialises in advanced skincare therapies. The clinic is ideally situated to serve the towns of Basingstoke, Reading,Oxford & Newbury. Andresa offers a variety of treatments including Acne,Laser Facelift, Hair Removal & Skin Rejuvenation.
Heatherlands Road

,

Southampton

,

Hampshire

,

SO16 7JB
Firvale Clinic located in Southampton is run by Dr Berry . Ideally situated to serve the towns of Lyndhurst, Winchester & Fareham, Firvale Clinic offers treatments such as Chemical Peels, Dermal Fillers & Microdermabrasion.

Wellfield House

,

Wrexham

,

Clywd

,

LL12 8RN
The Gresford Skincare and Laser Clinic is situated in Wrexham but is easily accessible neighbouring towns Chester, Whitchurch and Mold. The Clinic specialises in Laser/IPL treatments for hair and tattoo removal, red veins and pigmentation.
Knightsbridge Chambers, 5 Brompton road

,

Knightsbridge

,

London Central

,

SW3 1ED
Established in 1983 in Harley Street,The Private Clinic is recognized as one of the leading names in field of cosmetic procedures. We offer free, no obligation consultations at our clinics and treatment rooms around the UK.We have a hugely talented and experienced team of doctors/surgeons on board.
Unit 1, Jupiter

,

Birmingham

,

West Midlands

,

B16 8FN
CC Kat Plastic Surgery located in Birmingham is ideally situated to serve the towns of Birmingham, Sutton Coldfield & Wolverhampton. CC Kat Plastic Surgery offers a variety of treatments such as Muscle Relaxing Injections, Laser and IPL Skin Rejuvenation & Medical Skin Needling

[4] Reviews

Recommended
261 Union Street

,

Scotland

,

Aberdeenshire

,

AB11 6BR
sk:n is the country's leading skin clinic offering highly medically trained staff and the most regulated treatment approach in a meticulously clinical environment - nationwide. No one offers more specialised skin treatments - over 250, from mole excisions to anti-ageing injectables, tattoo removals ......
78 Trafalgar Street

,

Brighton

,

East Sussex

,

BN1 4EB
Based in central Brighton, we offer men and women a wide range of surgical and non-surgical treatments and procedures. We provide high-quality unbiased advice and excellent aftercare. Our surgeons and practitioners are highly qualified, together having over 50 years' experience in cosmetic surgery.
[6] Reviews

Recommended