Laser and IPL Hair Removal Clinics
All 428 Laser and IPL Hair Removal clinics are listed below.
30b Wimpole Street

,

London

,

London Central

,

W1G 8YB
Courthouse Clinics in Wimpole Street, London, holds an extensive range of treatments. The highly skilled team of cosmetic surgeons, doctors, nurses and aestheticians offer Botox®, laser hair removal, hair transplants, skin resurfacing and rejuvenating treatments, VASER® liposuction and much more.
[1] Reviews

Not Recommended
54 Wimpole Street

,

London

,

London Central

,

W1G 8YJ
Chris Inglefield and his team at London Bridge Plastic Surgery are dedicated to providing an exceptionally high standard of patient care and have worked to introduce innovative techniques and pioneering methods to bring significant benefits to our patients.  

Our mission is to prov......
First Floor, Heiting House

,

Bournemouth

,

Dorset

,

BH2 6HT
Courthouse Clinics in Bournemouth is 200 yards from the city centre and is led by Dr Jasmina Masser, an expert in aesthetic procedures for the face and body. Her supporting aestheticians are highly qualified in a number of treatments such as laser hair removal, Alizonne Weight Loss Therapy and IPL.
86 Bull Street

,

Birmingham

,

West Midlands

,

B4 6AB
sk:n is the country's leading skin clinic offering highly medically trained staff and the most regulated treatment
approach in a meticulously clinical environment - nationwide. No one offers more specialised skin treatments -
over 250, from mole excisions to anti-ageing injectables, ......
Maschio Hair & Beauty, 52-54 Grand Arcade

,

Leeds

,

West Yorkshire

,

LS1 6NU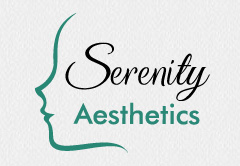 Based in Leeds, Serenity Aesthetics offers IPL treatments for skin rejuvenation and hair removal as well as injectable treatments such as dermal fillers and wrinkle relaxing injections. The clinic is easily accessible from the local towns of Batley, Middleton & Wakefield.
RosMed Centre

,

Roscommon

,

Roscommon

,

Eire
Eden Skin and Laser Clinic is a non-surgical cosmetic Nurse-led clinic using the most advanced and FDA approved equipment and procedures. Based in a central location in Roscommon town they are easily accessible from
Waterside House

,

Edinburgh

,

Midlothian

,

EH4 3BH
Our approach is based around 'listening' and treating each patient as an individual whose needs are paramount.
You'll find that a visit to YourGP is a friendly and reassuring experience – the best way to set you on the path to health
and wellbeing.

We were established......
168 Bon Accord Street

,

Aberdeen

,

Aberdeenshire

,

AB11 6TX
Dr Rakus is a leader in 5 star medispa services, which has developed her practice into the largest solo non-surgical practice in the UK and the 5th largest Thermage® clinic in the world. Dr Rakus has clinics in London, Aberdeen, Axminster, Bath, Bristol, Inverness, Edinburgh & Manchester.
46 Wimpole Street

,

London

,

London Central

,

W1G 8SD
Skin Associates are located in Wimpole Street, London. They offer both non-surgical and surgical solutions ranging from dermal fillers to breast augmentation. They are easily accessible from the local areas of Marylebone, St Pancras and Paddington.
20 Reddings Avenue

,

Bushey

,

Hertfordshire

,

WD23 3PB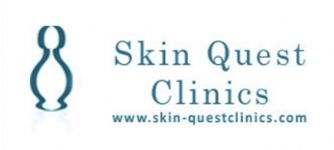 What can Elixir Medispa do for you?

Elixir-MediSpa is a unique clinic run by registered doctors. We offer solutions for all skin problems. Whether you have medical skin problems, are trying to get the best out of your skin or looking for anti-ageing treatments we can help. Each sk......
[3] Reviews

Recommended