A New You
, Brighton, Newhaven , Worthing, Eastbourne
Surgical and Non-Surgical Cosmetic Treatments for Men and Women in Brighton  

A New You offers independent and unbiased advice, a "tailor-made" service and excellent aftercare in respect of surgical and non-surgical treatments. We guide our clients through the sometimes confusing question of which type of treatment is most suitable for their needs, noting that surgery may not be the best option.

We promise to:
- provide you with sound and impartial advice, setting out the risks as well as the benefits;
- give you time to reflect before making a final decision;
- prepare a pre- and post-operative care plan for you, with detailed costing;
- select the most appropriate surgeon with a minimum of five years' experience, if surgery is the best option;
- use non-surgical practitioners who are trained and experienced in the non-surgical procedures they offer;
- (with your permission) inform your GP of your procedure and collate your medical history for your safety;
- provide exemplary after-care and support to assist you in making a speedy and uneventful recovery.

We look forward to welcoming you to A New You.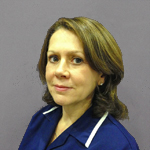 Accreditations
Below you will find all the accreditations linked to A New You
Please click on the thumbnail to view their website